Tuesday 16th January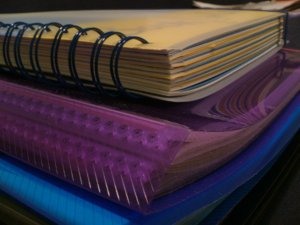 It's extraordinary where recipes come from. This weekend I achieved the completion of my first new year's resolution: to reorganise the overflowing files of collected recipes that were creating a hazard in the spare room. I have vast numbers of them - don't we all? - torn out of magazines and newspapers over the last six years or so, and I collect new ones far faster than I can file, or indeed cook, the old. But for now they are organised: meat (starters and mains), fish, veg (summer and winter), bread/cakes, desserts, and party food. We'll see how long that lasts. Among the forests' worth of yellowing newsprint and slowly de-glossing mags are one or two of more interesting origin: this curry is adapted from the recipe on the side of a Pret à Manger paper bag.
Chicken and sweet potato curry
For step one:
1/2 tsp chilli flakes
2 cloves garlic
tbs grated fresh ginger
tsp turmeric
2 red chillies, finely chopped
tsp fresh lemon grass paste
2 shallots, finely chopped
For step two:
4 chicken breasts, chopped into two or three pieces each
3 sweet potatoes, peeled and diced
5 baby aubergines, quartered
For step three:
200ml coconut cream
tbs fish sauce
3 spring onions, chopped
juice of one lime
Step one: fry the ingredients for a few minutes.
Step two: add chicken pieces and brown; add aubergines. After a few minutes add boiling water to cover. Bring to the boil and simmer for thirty minutes, adding sweet potato after twenty.
Step three: Add coconut cream, fish sauce and lime juice. Serve immediately with chopped spring onion over the top.