Friday 7th July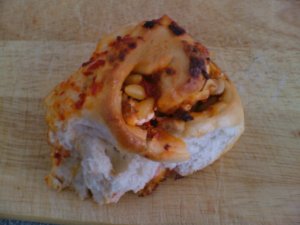 Are you enjoying the season, dahling? No, not the summer, the Season. Because an extraordinary number of people are. Somehow all my years in Cambridge left me with the impression that rowing was something of a minority interest: yes, all my housemates rowed (even if in the seventh, eighth, nth boat), but a) they were on Planet Cambridge; and b) no-one who hadn't themselves cycled across Midsummer Common at 5am on a foggy morning would be remotely interested in turning up at a race. Races were daftly-named events ('Fairbairn's' or 'bumps') where boaties cheered on other boaties, and came home, if successful, with half a tree in their hair. Occasionally they'd set fire to sporting equipment worth thousands of pounds before playing silly games at a posh dinner and assaulting one another. But apparently, on Planet Earth rowing can be a spectator sport for nice normal people who prefer to eat their desserts with spoons. Considering there was apparently some other sporting event or three competing for attention, a sunny day at Henley last weekend brought hordes of people to the river.
Yes, Foodbloggers Did the Regatta, and found that having the best picnic on the river makes up to a considerable extent for being the underest-dressed. Not a blazer, not a stiletto, not a feather between us: but all our bread was handmade, our bakewells made to authentic recipes, there was a choice of four or five exotic salads - and we all stood around it worshipping with our cameras and ignoring the funny looks. Sadly it was perishingly hot and I'm not sure anyone's appetite really did the spread justice, but it was a thing of beauty. It was a joy, too, to meet some new bloggers, as well as catching up with the old crowd (hmmm, we've been meeting and eating together for a whole year now!). Jeanne the Cooksister (married to a rower) and Andrew of Spittoon (lives in Henley) were responsible for the event, which also featured contributions from Xochitl of Xochitl Cooks; Clare of Lemon Soul; Shana of Owlfish; June of Bread, Water, Salt, Oil.
Pertelote brought bread, as above and as follows:
Picnic Bread
500g strong white flour
1 1/2 tsp instant yeast
1 1/2 tsp salt
1 tbs sugar
25g butter
300ml water
Put the above ingredients in your breadmaker and operate it according to instructions! Or you could do it the old-fashioned way, but I didn't...
Two red peppers, roasted and puréed
75g pine nuts, toasted
150g goat's cheese, crumbled
handful of sun-dried tomaties, chopped
Take the dough and roll/push it out into a rectangle. Spread the red pepper purée over it, and scatter other ingredients. Basil would be nice, too. Roll dough up like a swiss roll (roll from long edge). Slice into nine equal parts. Arrange slices in a cake tin, one in the middle and the rest squodged around it like chelsea buns. Glaze with egg or milk. Allow to prove for around half an hour until increased in size (recipes normally say doubles, but it just won't. Half an hour in a warm place will be fine.) Bake for about thirty minutes until crusty.